HARDWARE SOLUTIONS BY HELIX WIRELESS
Fast-track your connectivity with the power of Helix Wireless enabled hardware. Discover the perfect fit for your business with customized device solutions built by industry innovators. Unlock the possibilities with Helix. Connecting everything, everywhere.
Simplify Your Connectivity with Seamless Hardware Integration
Helix is revolutionizing connectivity with hardware solutions that simplify the entire connectivity lifecycle. Plug-and-play devices that seamlessly integrate with existing networks eliminate the need for complex configurations or expensive and time-consuming device certifications, making connectivity effortless. Whether it's smartphones, IoT devices, or other hardware, Helix Wireless facilitates a streamlined experience, allowing customers to experience a new level of simplicity and efficiency.
Plug-and-Play Integration
Hassle-free, plug-and-play integration simplifies device setup, allowing you to quickly connect and activate devices without the need for complex configurations or technical expertise.
SOLO
Empowering businesses to optimize their connectivity, enhance device performance and ensure efficient resource allocation, the Helix Wireless SOLO SIM management platform is a comprehensive solution designed to streamline and simplify the management of your IoT deployment. With its advanced technology, intelligent network management, seamless integration, scalability, and personalized experience, SOLO is setting a new standard for wireless connectivity.
Network Compatibility
Helix Wireless leverages established carrier networks, ensuring seamless compatibility with a wide range of hardware solutions. Enjoy reliable network coverage and high-speed data services without the hassle of dealing with compatibility or configuration issues.
Dedicated Support
From onboarding through production, customers have access to a knowledgeable and dedicated support team. Readily accessible to offer assistance, the Helix Support team is here to ensure customers receive a streamlined and hassle-free experience.
Taking Hardware to the Next Level
Enhance the Hardware Experience
Go beyond basic connectivity with your devices. Services like advanced security, real-time device monitoring, data analytics, and integration with cloud platforms elevate the capabilities and value of your hardware.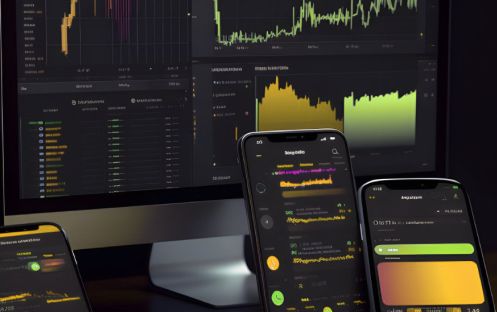 Access Over 700 Networks in 190 Countries
Helix Wireless SmartSIM™ technology ensures superior network coverage worldwide, bridging local gaps with multi-network connectivity.
By leveraging partnerships with various network operators worldwide, SmartSIM™ enables businesses to deploy and manage their IoT solutions on a global scale while optimizing coverage, data rates, and power consumption.
Connect your hardware solution with SmartSIM™
Frequently Asked Questions
SmartSIM™ is a SIM card specifically designed for IoT devices that enables seamless connectivity across multiple countries and regions, allowing IoT deployments to function globally.
How does SmartSIM™ differ from a regular SIM card?
SmartSIM™ is optimized for IoT deployments, providing enhanced features such as global coverage, multiple network operator support, flexible data plans, and remote management capabilities tailored to IoT applications.
Can I use SmartSIM™ in any IoT device?
SmartSIM™ is compatible with a wide range of IoT devices, including sensors, trackers, gateways, and more. SmartSIM™ is device agnostic and available in both tri-cut and embedded form factors.
How does SmartSIM™provide global coverage?
SmartSIM™ leverages partnerships with multiple network operators worldwide, enabling seamless connectivity across different countries and regions. These partnerships ensure that IoT devices can connect to the available networks wherever they are deployed.
What are the benefits of using SmartSIM™?
Some benefits include simplified logistics, reduced costs associated with managing multiple SIM cards, scalability for international deployments, optimized connectivity options, and centralized management for efficient IoT device control.
Can I switch between different network operators with a SmartSIM™?
Yes, one advantage of a global IoT SIM is the ability to connect to multiple network operators. This allows the SmartSIM™ to automatically switch between operators based on signal strength, availability, and cost, ensuring the best possible connectivity.
How do I manage and monitor SmartSIM™?
SmartSIM™ is managed with the SOLO platform, a portal that allows users to remotely manage and monitor their deployments. SOLO provides features such as provisioning, data usage tracking, real-time monitoring, and account customization.
SmartSIM™ prioritizes security and implements measures such as data encryption, authentication, and secure protocols to ensure secure communication between devices and networks. It also include features like remote SIM updates and secure device onboarding to protect against potential vulnerabilities.
Ready to get started?
Fill out the form below to receive a free consultation and find out how Helix Wireless can help your business grow.