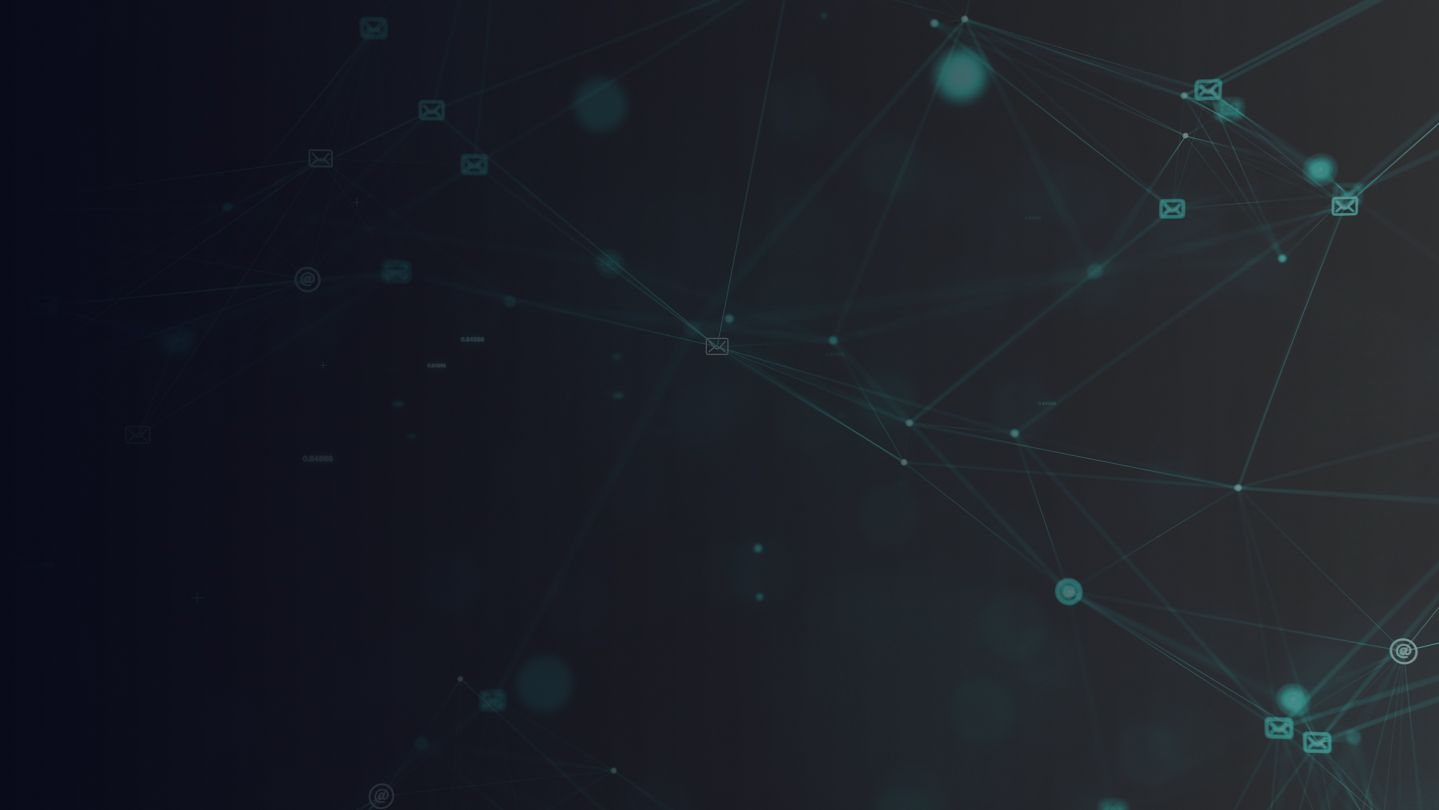 UNLEASH THE POWER OF SEAMLESS CONNECTIVITY WITH SOLO
Unlock the potential of Centralized Connectivity with the SOLO SIM Management Platform. Effortless SIM management made simple. Helix Wireless. Connecting everything. Everywhere.
Log In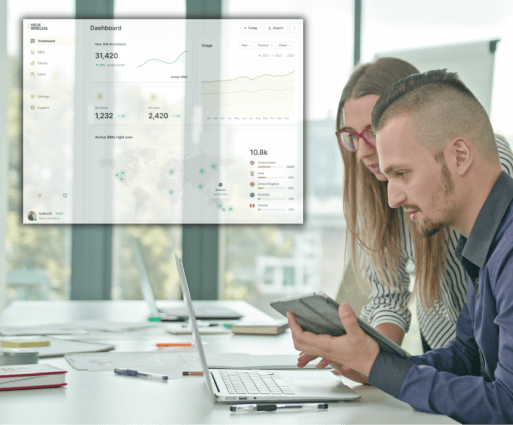 Streamline Your Connectivity with SOLO
Helix Wireless's SOLO Platform is setting a new standard for managing wireless connectivity. Whether it's tracking data usage, managing security settings, troubleshooting issues, or deploying new devices, SOLO provides a centralized hub for simplified SIM control and monitoring. Add or remove SIM cards, modify data plans, or switch between networks seamlessly. By streamlining SIM card management, SOLO saves time, enhances efficiency, and provides a seamless connectivity experience for businesses of all sizes.
Simplified Provisioning
SOLO's automated activation process activates SIMs seamlessly and without manual intervention. The platform also offers template-based provisioning, allowing users to easily apply predefined configurations to entire deployments, ensuring consistent and efficient provisioning. By automating activations and offering template-based provisioning, SOLO streamlines the provisioning process, saving time and effort for users.
Invoice Management
SOLO combines invoicing with SIM management, allowing users to manage SIMs, track usage, and view billing details through a single pane of glass. This consolidated view provides users a cohesive and simplified experience, reducing confusion and enabling customers to monitor their connectivity and associated charges more effectively.
Simplified Cost Management
Managing SIM cards across multiple networks or providers presents a variety of billing and cost management challenges. SOLO solves these challenges by providing a consolidated view of usage, billing details, and cost allocation, across all networks and providers. Users can easily track expenses, analyze usage patterns, and optimize plans to ensure cost efficiency.
Built to Scale
SOLO was built to scale effortlessly and accommodate the evolving needs of users. The flexibility and customization provided enable users to easily expand into new geographies or add additional devices. Users can add or remove SIM cards, modify data plans or switch between networks seamlessly, simplifying the connectivity management across devices and networks, and ensuring smooth scalability as connectivity requirements evolve.
Raising the Standard for Connectivity Platforms
Real-Time Monitoring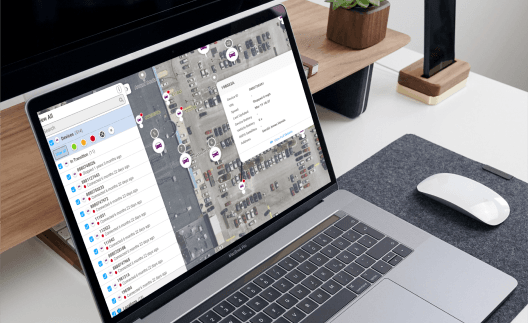 Automated Invoicing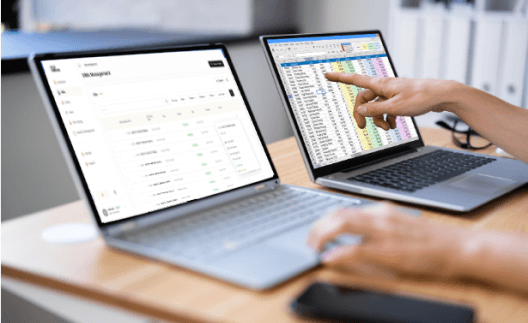 Integrated SIM and Billing Management
Gain comprehensive control over your operations. With SOLO, users can efficiently manage SIM activations, provisioning, tracking and deactivations, while simultaneously accessing and managing billing information in one centralized platform.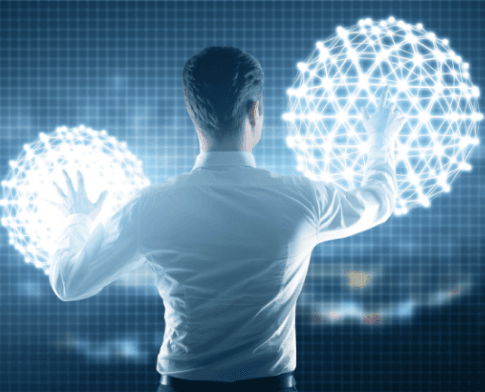 Seamless Connectivity Across Borders
SOLO enables businesses to easily manage and connect their devices across more than 185 countries. Access to more than 700 global networks ensures reliable and seamless connectivity around the world.
With a single platform, businesses can now provision, monitor, and manage their deployments on a global scale, eliminating the complexities of dealing with multiple carriers, platforms, and integrations.
How SOLO is Accelerating IoT Deployments
Frequently Asked Questions
SOLO is a connectivity management platform that allows businesses to efficiently manage their SIM cards and related connectivity services. It provides a centralized interface to activate, provision, monitor, and manage your SIM inventory, ensuring seamless connectivity for your deployments.
What are the key features of the SOLO platform?
The SOLO platform offers a range of key features, including SIM card management, global connectivity management, device provisioning and management, real-time monitoring and analytics, billing integration, and seamless integration with other systems and platforms.
Can the SOLO platform handle global connectivity?
Yes, the SOLO platform offers global connectivity management. It leverages partnerships with multiple global network operators to ensure seamless and reliable connectivity across various countries and regions. Businesses can connect and manage their devices globally through a unified platform.
How does the SOLO platform help optimize IoT deployments?
The SOLO platform helps optimize IoT deployments through features like real-time monitoring and analytics. Businesses can gain insights into device performance, data usage patterns, and connectivity metrics, enabling them to make informed decisions, improve operational efficiency, and maximize the value of their IoT initiatives.
Does the SOLO platform support billing integration?
Yes, the SOLO platform supports billing integration. It allows businesses to streamline their billing processes by generating invoices, tracking expenses, and optimizing connectivity costs within the platform. Billing integration simplifies financial management and ensures accurate and transparent billing for deployments.
Can the SOLO platform integrate with other systems and platforms?
Absolutely, the SOLO platform supports seamless integration with other systems and platforms such as cloud services, analytics tools, and enterprise systems. This integration capability enables businesses to leverage existing infrastructure, enhance functionalities, and integrate new deployments with their existing workflows.
Is customer support available for the SOLO platform?
Yes, Helix Wireless provides dedicated customer support for the SOLO platform. Their team of experts offers technical assistance, consulting, and guidance to help businesses throughout the deployment process, ensuring a smooth and successful implementation and onboarding.
Ready to get started?
Fill out the form below to receive a free consultation and find out how Helix Wireless can help your business grow.