Helix Wireless ONE SIM. Unlimited Possibilities.
Connect one SIM, one time and enjoy coverage anywhere in the world with connectivity that lasts the entire lifecycle of your deployment when you choose the Helix Wireless SmartSIM™. Find Out Why Not Every SIM is a SmartSIM™.
Streamline Your IoT with the Helix Wireless SmartSIM™
The Helix Wireless SmartSIM™ provides reliable global coverage on a single SIM, leveraging over 700 carrier networks in more than 190 countries. Designed to provide a consistent and uninterrupted connection, SmartSIM™ automatically searches for, and switches to, the strongest local carrier network within any country. Our unique communication technology empowers millions of people and businesses to connect with anything, anywhere.
SOLO
Empowering businesses to optimize their connectivity, enhance device performance and ensure efficient resource allocation, the Helix Wireless SIM management platform is a comprehensive solution designed to streamline and simplify the management of your IoT deployment. With its advanced technology, intelligent network management, seamless integration, scalability, and personalized experience, SOLO is setting a new standard for wireless connectivity.
Global Coverage
The patented Helix Wireless SmartSIM™ technology combines the best of both multi-IMSI and eUICC solutions. This means as your devices travel across borders, they can switch to local networks autonomously or via a manual OTA, enabling seamless connectivity while completely eliminating roaming.
Network Redundancy
The Helix Wireless SmartSIM™ allows devices to connect to multiple networks and operators, providing IoT devices built-in redundancy. If the primary network or operator experiences an outage or poor signal quality, SmartSIM™ can automatically switch to an alternate network without interruption, enhancing the reliability and availability of your IoT applications.
Simplified Operations
Effectivity manage and control all of your IoT devices from a centralized SIM management platform with SOLO, enabling simplified management for your global deployments. With SmartSIM™, the need for SIM card changes and complex roaming agreements is eliminated, saving time, effort, and administrative overhead. By providing global coverage, scalability, and streamlined operations, Helix Wireless is empowering businesses to focus on their core operations and drive innovation without being hindered by connectivity challenges.
Multi-Network Connectivity
Wide Range of Connectivity Options
Access to 2G, 3G, 4G, 5G, LTE-M and NB-IoT enables businesses to choose the most suitable connectivity for their specific use case, optimizing coverage, data rates, and power consumption.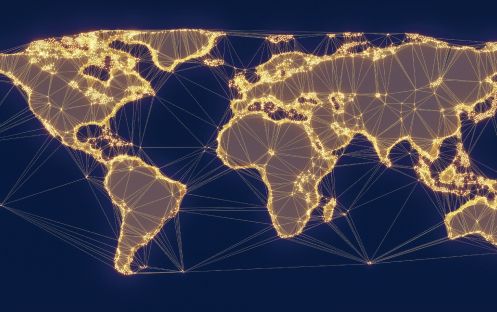 Access Over 700 Networks in 185+ Countries
Helix Wireless SmartSIM™ technology ensures superior network coverage worldwide, bridging local gaps with multi-network connectivity. By leveraging partnerships with various network operators worldwide, SmartSIM™ enables businesses to deploy and manage their IoT solutions on a global scale while optimizing coverage, data rates, and power consumption.
How SmartSIM™ is accelerating IoT deployments
Frequently Asked Questions
SmartSIM™ is a SIM card specifically designed for IoT devices that enables seamless connectivity across multiple countries and regions, allowing IoT deployments to function globally.
How does SmartSIM™ differ from a regular SIM card?
SmartSIM™ is optimized for IoT deployments, providing enhanced features such as global coverage, multiple network operator support, flexible data plans, and remote management capabilities tailored to IoT applications.
Can I use SmartSIM™ in any IoT device?
SmartSIM™ is compatible with a wide range of IoT devices, including sensors, trackers, gateways, and more. SmartSIM™ is device agnostic and available in both tri-cut and embedded form factors.
How does SmartSIM™ provide global coverage?
SmartSIM™ leverages partnerships with multiple network operators worldwide, enabling seamless connectivity across different countries and regions. These partnerships ensure that IoT devices can connect to the available networks wherever they are deployed.
What are the benefits of using SmartSIM™?
Some benefits include simplified logistics, reduced costs associated with managing multiple SIM cards, scalability for international deployments, optimized connectivity options, and centralized management for efficient IoT device control.
Can I switch between different network operators with a SmartSIM™?
Yes, one advantage of a global IoT SIM is the ability to connect to multiple network operators. This allows the SmartSIM™ to automatically switch between operators based on signal strength, availability, and cost, ensuring the best possible connectivity.
How do I manage and monitor SmartSIM™?
SmartSIM™ is managed with the SOLO platform, a portal that allows users to remotely manage and monitor their deployments. SOLO provides features such as provisioning, data usage tracking, real-time monitoring, and account customization.
SmartSIM™ prioritizes security and implements measures such as data encryption, authentication, and secure protocols to ensure secure communication between devices and networks. It also include features like remote SIM updates and secure device onboarding to protect against potential vulnerabilities.
Partner Solutions
We leverage strategic partnerships that create value and synergy, bringing together strengths, resources and technologies that drive innovation and success.
Ready to get started?
Fill out the form below to receive a free consultation and find out how Helix Wireless can help your business grow.