Helix Wireless Streamlines Secure Asset Monitoring
Secure Asset Monitoring with SmartSIM™. One SIM To Connect Your Assets, Never Roaming, Regardless Of Location. One Platform To Provide Customizable Dashboards And Easy Integration Into Existing And Legacy Systems. Find Out How Helix Wireless Is Connecting Assets Differently.
Simplify Your Logistics With Secure Asset Monitoring
Designed to simplify asset management, monitoring, and troubleshooting, the Secure Assets Platform enables administrators to monitor and control their assets from a single dashboard. Combining the power of the Secure Assets Platform with SmartSIM™ ensures that assets can be monitored anywhere in the world, simplifying the deployment and management of your asset monitoring solutions on a global scale.
Secure Assets Platform
The Secure Assets Platform was built by a team of experts with over 80 years of combined operational and field experience in emergency management, theft management and mitigation, and retail and logistics security. Customizable dashboards are easily optimized for sales or operations teams, immediately improving visibility into resource allocation and field resources.
Global Coverage
The patented Helix Wireless SmartSIM™ technology combines the best of both multi-IMSI and eUICC solutions. This means as your assets travel across borders, they can switch to local networks autonomously or via a manual OTA, enabling seamless connectivity while completely eliminating roaming.
Network Redundancy
The Helix Wireless SmartSIM™ allows devices to connect to multiple networks and operators, providing connected assets built-in redundancy. If the primary network or operator experiences an outage or poor signal quality, SmartSIM™ can automatically switch to an alternate network without interruption, enhancing the reliability and availability of your connected assets.
Simplified Operations
Effectivity manage and control all of your deployed assets from a centralized platform that enables simplified management for your global assets. With SmartSIM™, the need for SIM card changes and complex roaming agreements is eliminated, saving time, effort, and administrative overhead. By providing global coverage, scalability, and streamlined operations, Helix Wireless is empowering businesses to focus on their core operations and drive innovation without being hindered by the connectivity challenges associated with global asset management.
Multi-Network Connectivity
Wide Range of Connectivity Options
Access to 2G, 3G, 4G, 5G, LTE-M and NB-IoT enables businesses to choose the most suitable connectivity for their specific use case, optimizing coverage, data rates, and power consumption.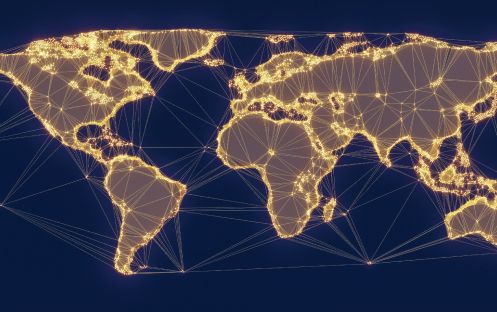 Integrate & Customize
The Helix Wireless Secure Management services allow organizations to customize the platform's features, user interface, and workflows, to align with their unique processes.
The capability to easily integrate with existing GPS and management systems, allowing for smooth data exchange and collaboration between departments and devices.
How SmartSIM™ is accelerating Connected Asset deployments
Frequently Asked Questions
Is Secure Asset Management by Helix scalable for large organizations?
Yes, Secure Asset Management is scalable for large organizations. It can accommodate a wide range of assets, locations, and varying operational needs. With Secure Asset Management by Helix, organizations can scale their asset management capabilities to effectively manage and monitor assets across different regions and countries.
Can Secure Asset Management be integrated with other business systems?
Yes, Secure Asset Management can be integrated with other business systems such as Enterprise Resource Planning (ERP), Customer Relationship Management (CRM), or asset management software. Integration enables seamless data exchange, correlation of asset information with other operational data, and comprehensive reporting and analysis.
How can Secure Asset Management improve supply chain management?
Secure Asset Management enhances supply chain management by providing real-time visibility into the location and condition of assets at various stages of the supply chain. It enables proactive tracking, reduces the risk of loss or theft, optimizes inventory management, enhances logistics planning, and improves overall supply chain efficiency and responsiveness.
Is Secure Asset Management applicable to specific industries only?
No, Secure Asset Management is applicable to a wide range of industries including manufacturing, logistics, transportation, healthcare, energy, and more. Any organization that has assets dispersed across multiple locations globally can benefit from implementing global asset monitoring practices.
Ready to get started?
Fill out the form below to receive a free consultation and find out how Helix Wireless can help your business grow.